10 Things To Do When You Don't Feel Like Homeschooling
Grace, Grow & Edify is dedicated to recommending quality resources to benefit homeschooling families. This blog contains and is monetized through sponsored posts and affiliate links. Please see our full disclosure policy for detailed information.
10 Things To Do When You Don't Feel Like Homeschooling
Momma said there'll be days like this. You know what I mean, especially if you have been homeschooling for years. Homeschooling and homemaking can be tiresome, add in a little working from home, and yes – there are days like this! Days when you don't feel like homeschooling. So what's a gal to do?
No worries, I have ten guilt-free ideas to use when you just don't feel like homeschooling today!
Cooking
One of our favorite activities to add to a day when we (or I) want to shake things up from our regular routine is cooking. Baking or cooking a meal together is a fantastic way to learn new life skills.
And to add more fun, you can cook a meal from another country or culture to add to your geography studies. Get the whole family involved.
Art
Art is a lifesaver for either getting a rough homeschool day back on track or just adding in a little fun. You can enjoy everything from Chalk Pastels, Acrylics, Drawing, Watercolors, and more. Art never gets boring because there is so much to choose from. Just because you don't feel like homeschooling doesn't mean you can't have fun! We love our chalk pastels, they are perfect for the whole family.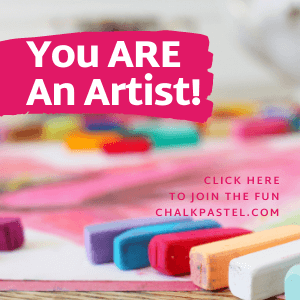 Reading
Yes, reading. You can spend an entire day reading a good book together. Pick a family read a loud that everyone can enjoy. Lets the kids color or play with playdough quietly while you read. It really is a fantastic way to bond as a family.
If you don't feel like reading, use audible, and you can do a little needlepoint or crochet as you listen too!
Nature Study
Ditch the textbooks and get outdoors! Use a curriculum that all ages will benefit from and get out in nature. You can kick the nature study up a notch with hands-on projects, nature art, documentaries, picture books, etc. Nature study is versatile and also won't feel like you are "doing school."
Apps
We try to keep our media usage to a minimum when we can, but apps can also be a great way to learn in a relaxed environment. Math practice on the couch, or even Bible apps to tell stories.
There are even science experiment apps to challenge you to some hands-on excitement.
Documentaries or Movies
Especially on days when mom is sick, documentaries can be helpful. The best part is that there are nature documentaries, history documentaries, and tons of other options in all different subjects to learn from.
Or maybe a movie once you complete the book. We used to enjoy fun Fridays with a movie once we had finished a book, and it was always something to look forward to along with a good motivation to complete the book too.
Board Games
Board games are a fantastic way to bond with your family while exercising critical thinking skills, fine motor skills for early learners, etc. Not to mention, there are so many different learning games available now too! Our favorite are nature games.
Poetry Tea Time
This is one of my favorites, and it's a no-guilt option for moms. Enjoy homemade treats, sip on some tea, and read! Poetry, books, handi-crafts, and art are all part of our poetry tea time moments. I especially love our morning time curriculum because they have poetry tea time all planned out for me. I can have a put-together tea time without any planning on my part.
Field Trips
Another refreshing option when you might need to get out of the house is a field trip. A day at the zoo can is filled with real-life education. Taking a field trip is a great way to get some much needed fresh air and a break from the book work if you need it.
Crafts
We are a pretty crafty family, and children love hands-on activities. You can find us doing everything from cross-stitch, sewing, painting, beading, friendship bracelets, nature crafts, and more! I love the family connection plans from Rooted Childhood; they are packed with all sorts of family-friendly crafts each month. We have enjoyed such a variety of activities to do as a family from Rooted Childhood.
I hope this gives you some guilt-free ideas of things you can do when you don't feel like homeschooling. I know everyone needs a little break occasionally! These are breaks you can feel good about too.