How We Used Little Passports to Enhance Our Homeschool Geography Lessons
Grace, Grow & Edify is dedicated to recommending quality resources to benefit homeschooling families. This blog contains and is monetized through sponsored posts and affiliate links. Please see our full disclosure policy for detailed information.
Today I am sharing a quick overview of how we used Little Passports to enhance our homeschool geography lessons. We had tried a few different plans for geography, but my visual, hands-on learner wasn't impressed so far, and I needed something to engage her and encourage her to enjoy geography.
How We Used Little Passports to Enhance Our Homeschool Geography Lessons
Let me share with you that I am NOT the "fun" mom. That is just not how I am wired, so when adding fun to a lesson or subject, it requires intentionality on my part.
We used the Little Passports program off and on from 2nd – 5th grades. I will share with you how we used it in our homeschool. We did Geography as a lesson once per week, and each month would focus on one country.
After subscribing to the Little Passports World Edition, my daughter would anxiously wait for her new surprise monthly destination to be delivered by the mail. Once we received it she couldn't wait to dive into the package; she would play the games or activities inside the packet, look up the destination online and through the Little Passports link.
That would serve as week one's lesson. Usually, Little Passports also included how to say hi & hello from that country so all month we would use the new phrases we picked up too.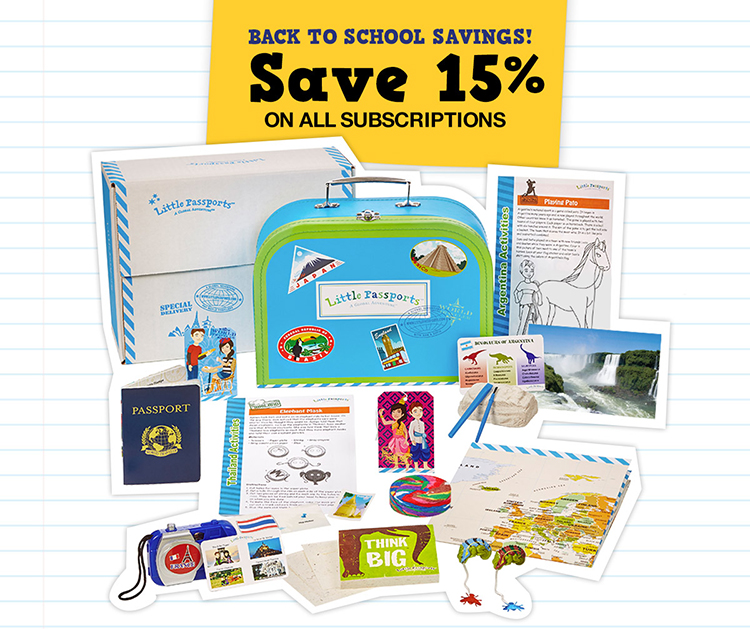 Week two we would work on finding the place on the map or in an atlas, then using colored pencils we would color the worksheet from our Around the World Coloring Book which has all sorts of facts and interesting information listed on the coloring page.
Week three we would watch a documentary about this place, there are many travel shows to choose from via Amazon Prime Video, or we would check out a film from our local library.
Last week of the month we would cook a recipe or meal from that country or place. IF by some chance there wasn't a recipe we could do, on the rare occasion we might try a restaurant with the authentic food. But definitely, the hands-on in the kitchen made it way more exciting. I recommend Eat Your Way Around the World, we have had so much fun with this resource.

So these were some creative ways that we would dig into the destinations culture, food, and other fun fact-finding through the month. Hope this sparks some ideas for you, and I highly recommend giving Little Passports a try. My daughter loved it and has fond memories of us using it and all we learned.